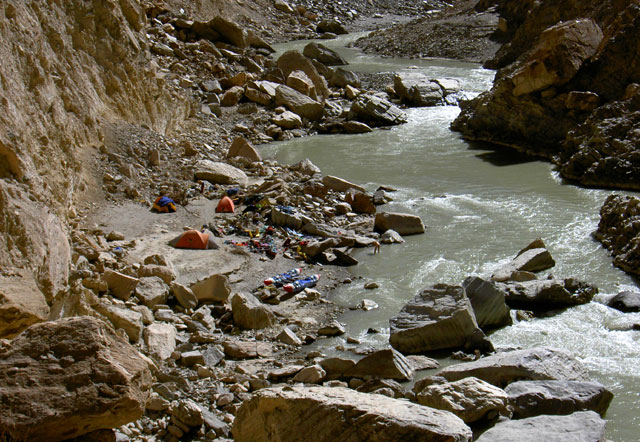 In a nutshell: Expedition to Western Tibet. Attempt to climb Gurla Mandhata peak (7694 m), first descent of the Sutlej river, pre-tibetan and tibetan cave settlements discovery on the banks of Sutlej. Tibetan pilgrimage routes around Mt. Kailash and Lake Manasarovar.
Links: Lower Sutlej (Xianquan) in Tibet, 2004
Expedition map
Gurla Mandhata ascent map
To be updated.