In a nutshell: Expedition to Badakhshan – a mountainous region at the border of Afghanistan and Tajikistan. Descend down the Gunt, Bartang and Obihingou Rivers, and a short descent down the boundary River Panj. Acquaintance to Pamir and the Pamiri people.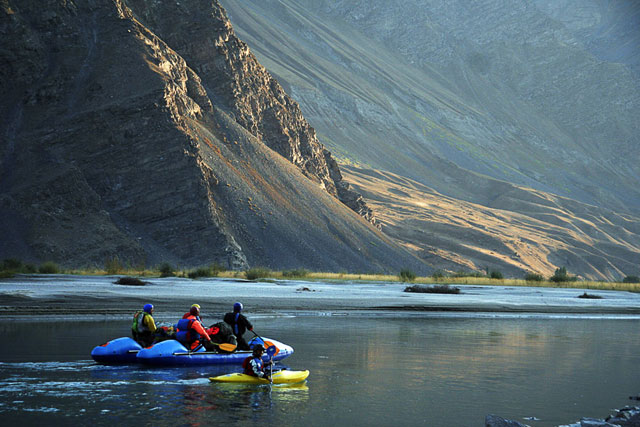 Interactive map of the expedition
The map shows all sections of the rivers Gunt, Bartang, Pyanj and Obihingou, that we covered by rafting. All of them are shown in blue, except for the Pyanj – it is drawn in red, because we had to raft along the border between Tadjikistan and Afghanistan. On the first evening of this rafting, even those of us, who had never smoked before, were bumming cigarettes from the teammates. The next day guns were pointed at us from both banks of the river. However, the Afghanian put down his gun when he heard our shouts in Russian, and the kind Tajiks were only shooting their guns in the air.
We put some pictures on the map, that seem to be good illustration for the places we moved along. If you zoom in, you'll get more photos on the map. During our descent down the Panj river Dima Petrov took some fantastic pictures of the riverside Afghanian villages.
| | |
| --- | --- |
| | If you just want to see pictures, without following the map – welcome HERE. |
To be updated.