We finally managed to escape from the "Safety Zone" of Imphal. And up to the Myanmar border, we hoped to meet no police nor military troops. Only some villages found on satellite images – no other information, no maps, no reports. Seems like nobody ever ventured into these hills – or kept silent about his explorations.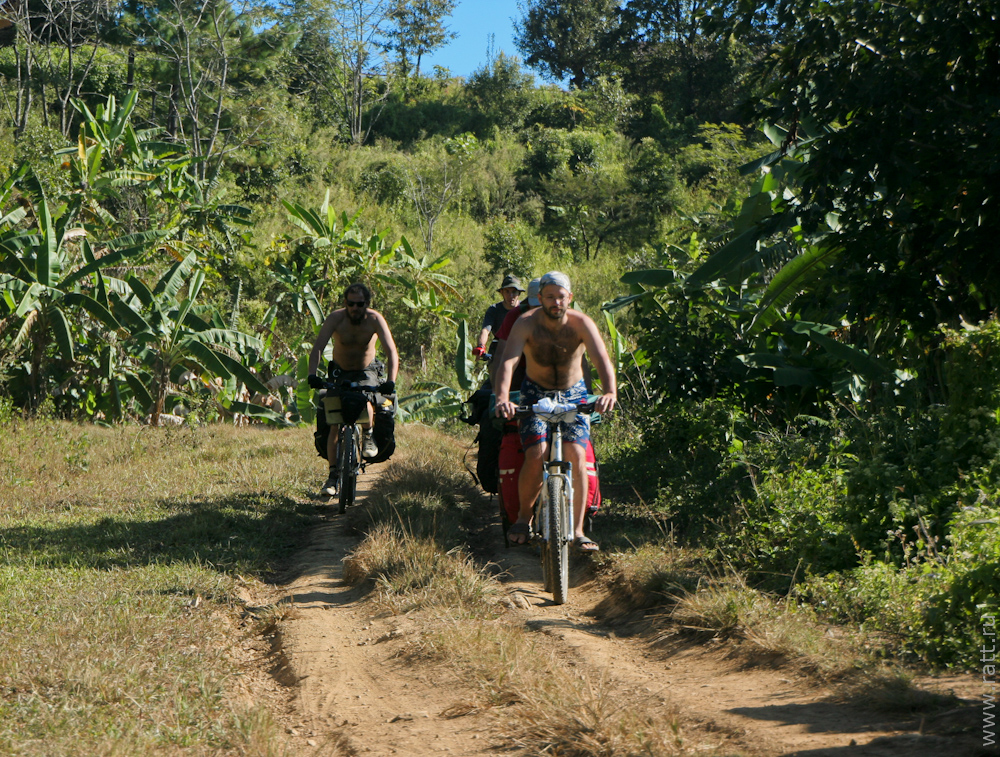 The dirt road was quite bad and constantly climbing up. So we entered the first village already in the thin dusk of night coming down to the hills. Tranquil houses all surrounded by trees in full bloom could be a perfect picture for some book of fairy tales.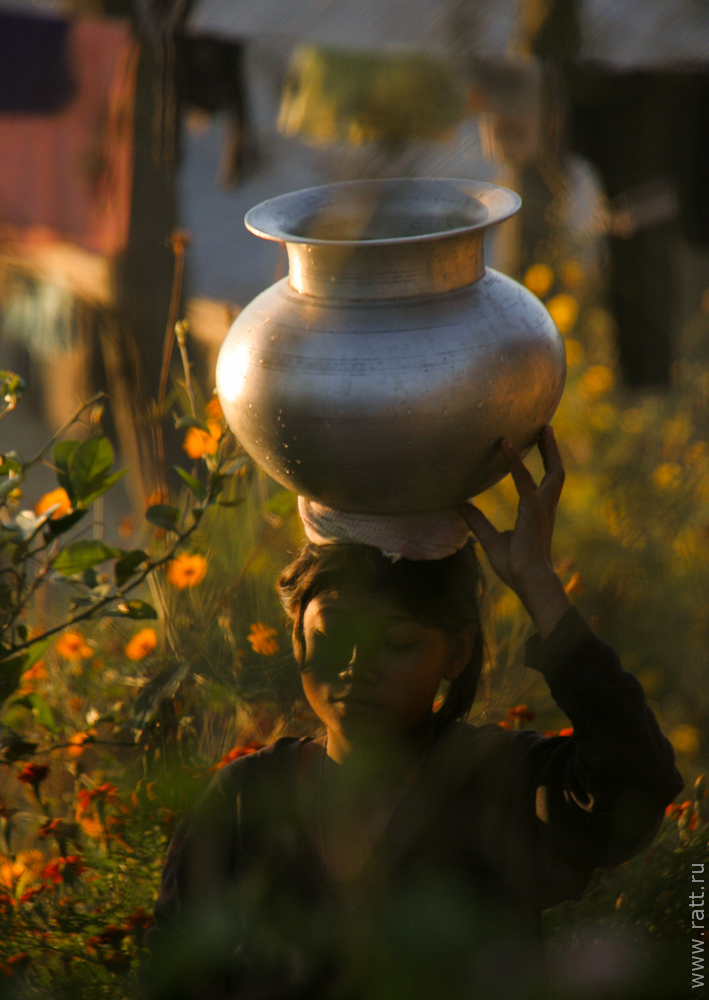 An evening fairy
A barefoot boy condensed from the thin air, introduced himself as Moses and led us up to pastor's dwelling. Strange enough, these people seemed to have been waiting for us long, they brought us in, hugged us, prepared a room for us to sleep in and made us feel we were dear relatives, not wild bearded strangers on wheeled metal structures coming from the woods at night.
A long story, told by the pastor in the warmth of the house, by the fireplace, narrated: "We are Naga of Tangkhul clan. And yes, we are the people, who block the roads to Manipur. And we shall tell you why. The government is trying to take our land from us and give it to Kukis, alien people who came from Burma some time ago. But we, the Naga, shall not stand this. We have been living on these hills for thousand years and we are part of the Great Nagalim. 60 years ago Nagas assisted the British troops in their Big War, and the British promised to give us independence [1]. But they never kept their word. We became part of India against our will, and now India wan'ts to give our land to aliens".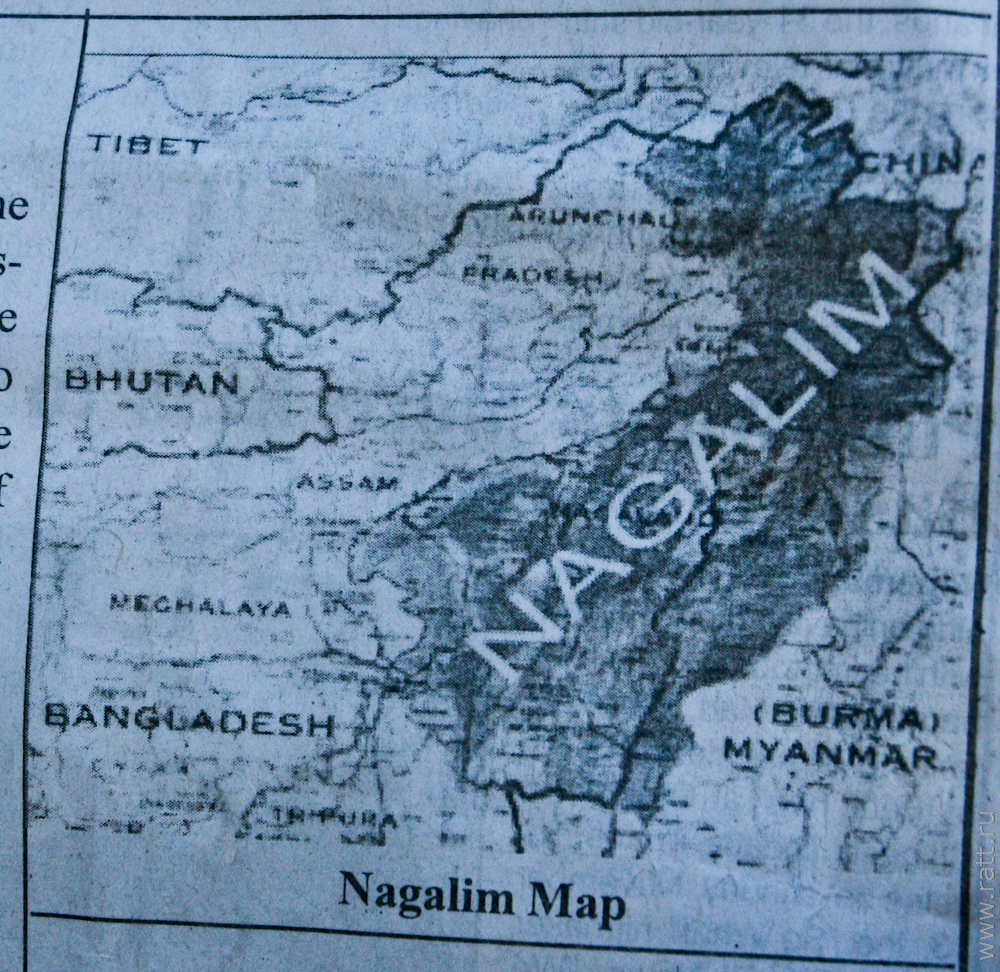 Great Nagalim map in the local naga newspaper. It covers the whole of Nagaland, parts of Manipur, Assam and Arunachal, some Myanmar and a bit of China
---
[1] This is true. In 1942-1945 Britain requested from nagas, then independent, to give their permission to move troops on their territory, along the road going from India to Burma. The road was necessary for the British to resist Japan in Burma. Naga gave the permission and were also fighting in that war, but took a promise, that Britain will assist nagas when their independence will be threatened.